FREE TRAINING WEBINAR & E-BOOK
Teaching Students with Autism Spectrum.
Strategies & Insights to Inform your Teaching Practice with Temple Grandin and Sue Larkey
Designed for Educators to use lived experience and evidence-based research to increase engagement and participation for their students with Autism Spectrum.
In this Free Training Webinar
Lesson 1:
Knowing How and When to Extend Your Students on the Spectrum (Stretching) – 40 Minutes
You Will Learn:
Guide to Manage Anxiety and Behaviour when Extending your Students' Abilities
Key Methods to Extend using 'real' choices
Critical Importance of Exposing Students to a Range of New Activities
Strategies to use when your Students say 'No' to trying New Things
Insights on How Long to Persist with New Activities
Key Steps to Teaching Persistence
Strategies to Teach Students the Importance of Making Mistakes
Watch Webinar & Download the Ebook
We hate spam as well. We will never share your email with anyone and you can unsubscribe at anytime.
E-Book:

Strategies & Insights to Inform your Teaching Practice with Temple Grandin and Sue Larkey
You Will Learn 100+ Different Strategies & Tips:
An Inspirational Story: Strategies Behind Temple Grandin's Amazing Successful Life.
The 9 Compelling Reasons To Use Visuals to Communicate
How to Use Visuals to Increase Engagement and Participation.
Strategies to Use Special Interest to Motivate and Engage Students.
Sue Larkey's #1 Essential Tip to Keep A Student On Task
8 Subtle Signs of Anxiety To Look For in Your Students
Learn how to Harness the Power of the Preventative Breaks
Teaching Cognitive Flexibility: the cornerstone to problem solving and engagement.
11 Key Practical Methods to Decrease Frustration in Your Students.
Simple Plan to Promote Understanding of Autism in your Classroom/Community.
The Missing Step in making Lunchtime Clubs/Passive Playgrounds more Successful.
12 Simple Communications Temptations to Incorporate into your Day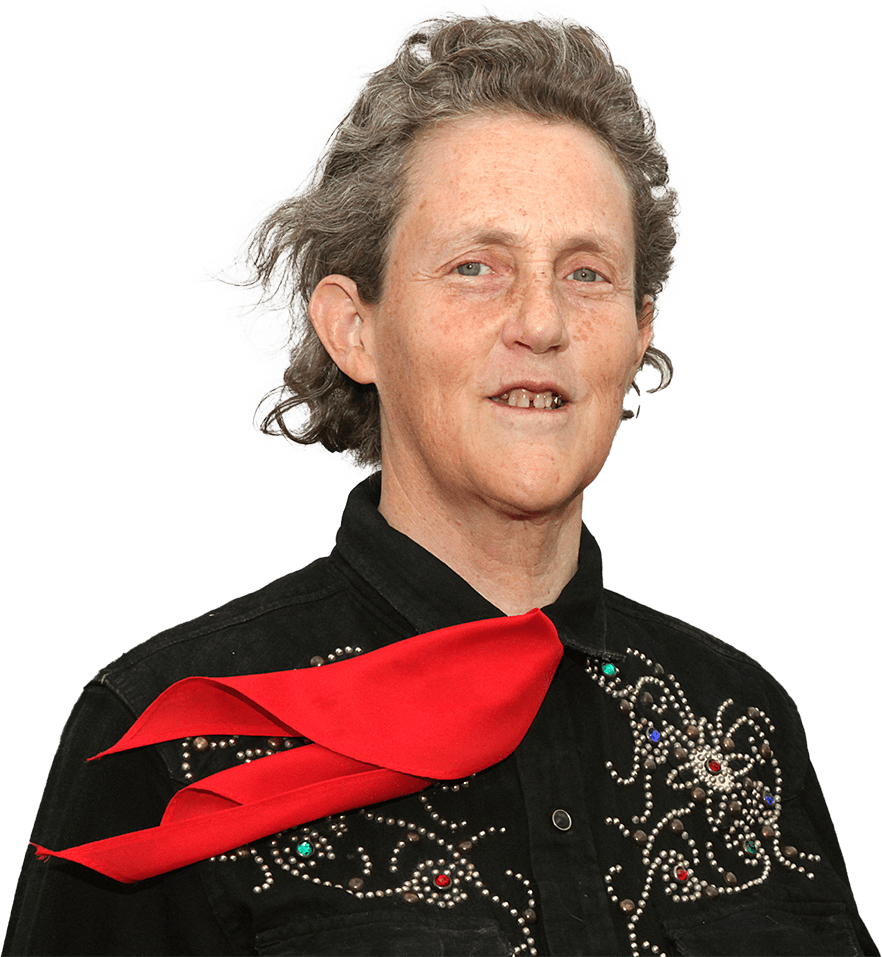 Dr Temple Grandin
Autism Advocate, Professor at Colorado State University, Time Magazine Top 100 Influencers, USA National Woman's Hall of Fame, Subject of HBO Movie that won 5 Emmys
Dr Temple Grandin is one of the most respected individuals with Autism in the world. She presents at conferences around the world, helping hundreds of thousands of educators and families understand how to teach and engage students on the autism spectrum. Informed by both her lived experience and the latest academic, evidence-based research, Temple shares her valuable insights into how to increase a student's engagement and participation in education and beyond. 
Temple Grandin did not speak until she was three and a half. She was diagnosed with Autism, and the experts at the time urged her parents to institutionalise her. Temple was bullied and teased at school, and even expelled from one of her high schools. However, through the encouragement and strategies used by her mother and teacher (Dr Carlock), Temple went onto a hugely successful career in animal behaviour and has become a trailblazing spokesperson for people with autism. Her incredible story is the subject of the Emmy Award winning movie, "Temple Grandin"
Some of Dr Temple Grandin's achievements include:
One of the most influential people in the world according to TIME Magazine's annual honours list for 2010. Where she was named alongside Barack Obama, Oprah Winfrey and Steve Jobs.

National Women's Hall of Fame inductee in 2017. For her research and advocacy but most importantly her impact on young women everywhere, breaking into a largely male -dominated animal production industry

Professor at Colorado State University for over 20 years.

 

In 2020, Temple was named in Top 10 College Professors in the United States (CEOWORLD Magazine)

More than 6 Million views of her Ted Talk that outlined Three different ways of Autistic Ways of Thinking

The subject of

HBO award-winning film about her life including her childhood, career and accomplishments. The

HBO Movie starred Clare Danes and won 5 Emmys.

 

Completed a Masters and Doctoral Degrees in Animal Science

Given hundreds of speeches in her career and has shared priceless insights into the way the autistic mind works.

Authored books, pre-reviewed scientific papers in both Autism, Environmental Enrichment, Livestock handling and animal safety.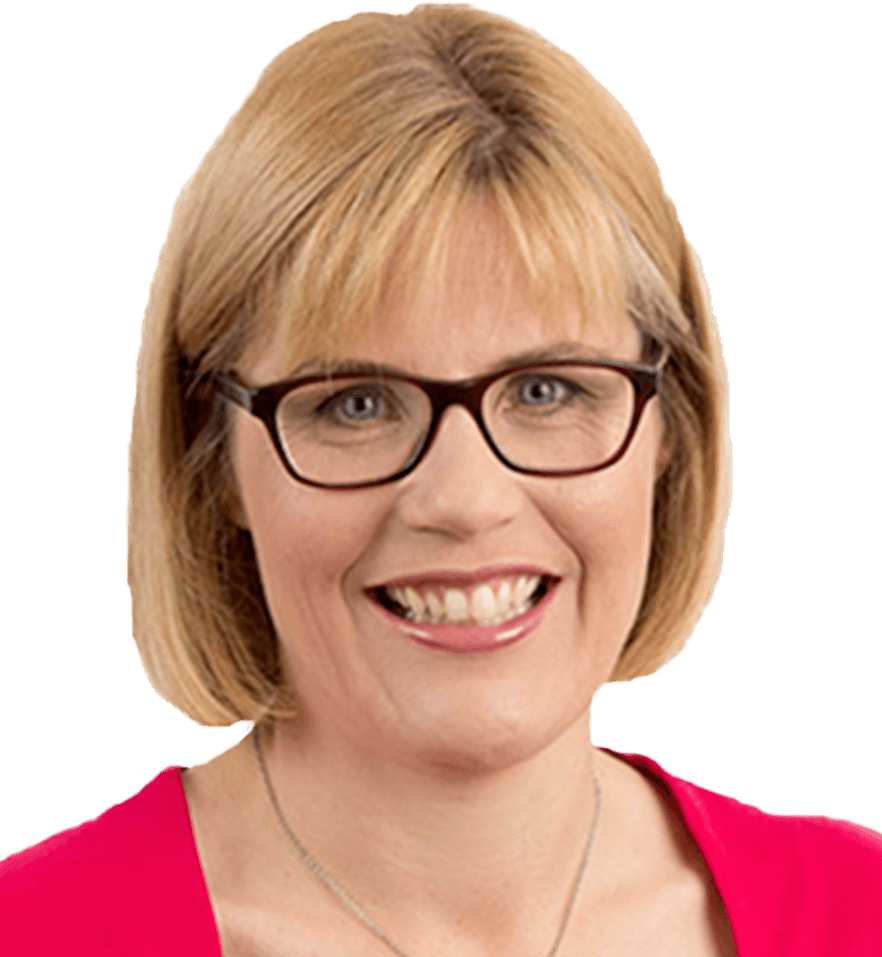 Sue Larkey
Teacher, Masters Special Education, Author, Speaker
Sue Larkey is a highly qualified educator who has taught students with autism spectrum disorder in the mainstream and special schools. She combines practical experience with extensive research having completed a Masters in Special Education and currently undertaking a Doctorate in Education. Winner of Naturally Autistic 2013 International Award for Community Contribution.   Sue has authored many books on autism spectrum disorders. She believes that armed with the tools of understanding and confidence, much can be achieved.
Some of Sue Larkey's achievements include:
Winner of Naturally Autistic 2013 International Award for Community Contribution

Podcast 'Sue Larkey' over 500,000 downloads

Over 130,000 subscribers to her weekly E-Newsletter in over 30 countries

Authored over 18 Books for Educators, Teacher Assistants, Parents/Carers

120,000 Facebook in her Community to Embrace Difference to make a Difference

Given hundreds of speeches including International and National Conferences

A source of inspiration for parents/carers, support workers, teachers, teacher assistants, educators and more