On-Demand Courses to Help You Teach Children
on the Autism Spectrum and Make a Difference
Increase Student Engagement and Participation

Develop Positive Behaviour Support Programmes

Accredited Training by World Experts
Transform from Feeling Overwhelmed to Confident
Term 3 – Free Webinars – (Open Limited Time Only)
These are only available four times a year
REVISED & UPDATED
(May 2022)
FREE WEBINAR
8 Key Strategies to Increase Engagement and Participation
(Revised and Updated)
In this Free Training Webinar You Will Learn:
Key Strategies to Increase Engagement and Participation
Increase Understanding of How Children/Students with ASD Learn
How to Use Schedules for the child you know.
Strategies for Communication
Practical Tool for Time Management
Using the Special Interests
Includes Updated Handout and Tips Sheets
Three world experts
SUE LARKEY, DR TONY ATTWOOD, Dr TEMPLE GRANDIN
FREE WEBINARS FOR Teaching CHILDREN WITH AUTISM
ON-DEMAND COURSES ON SALE (see below)
Online Webinars to Help You Teach Children on the Autism Spectrum and Make a Difference
8 Free Webinars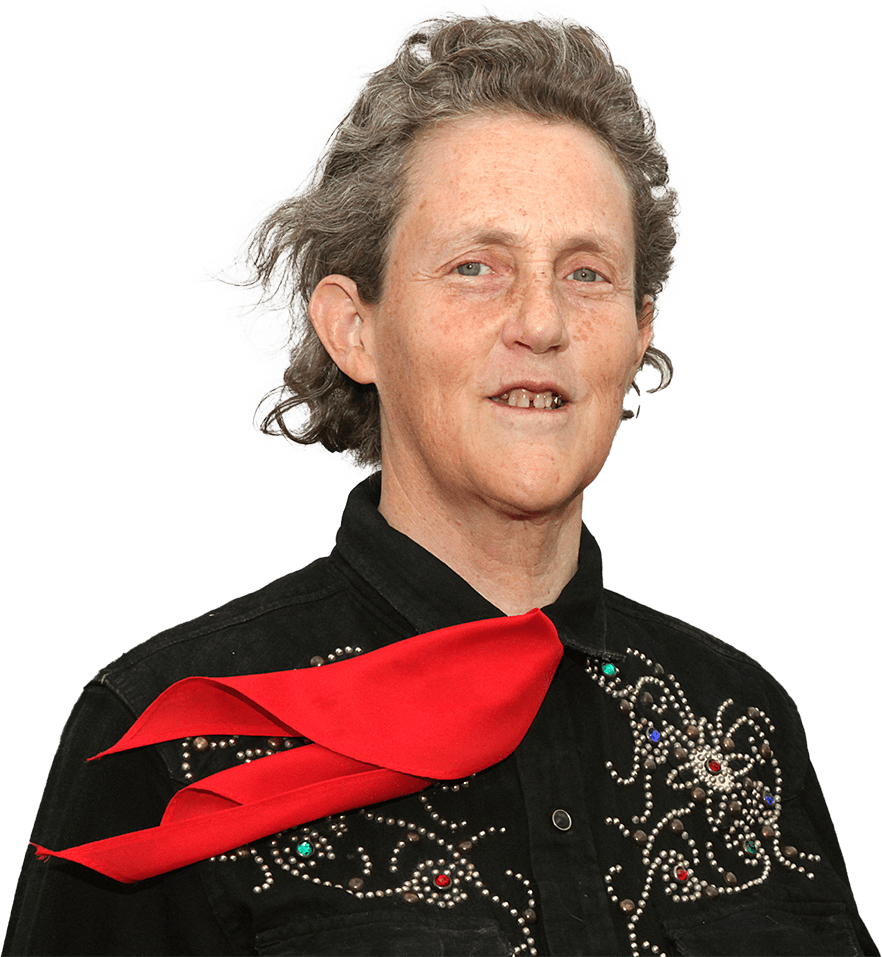 FREE WEBINAR
Teaching Students with Autism Spectrum: How & When to Extend Students with Temple Grandin & Sue Larkey (a lived experience)
In this Webinar you will learn:
Guide to Manage Anxiety and Behaviour when Extending your Students' Abilities
Key Methods to Extend using 'real' choices
Critical Importance of Exposing Students to a Range of New Activities
Strategies to use when your Students say 'No' to trying New Things
Insights on How Long to Persist with New Activities
Key Steps to Teaching Persistence
Strategies to Teach Students the Importance of Making Mistakes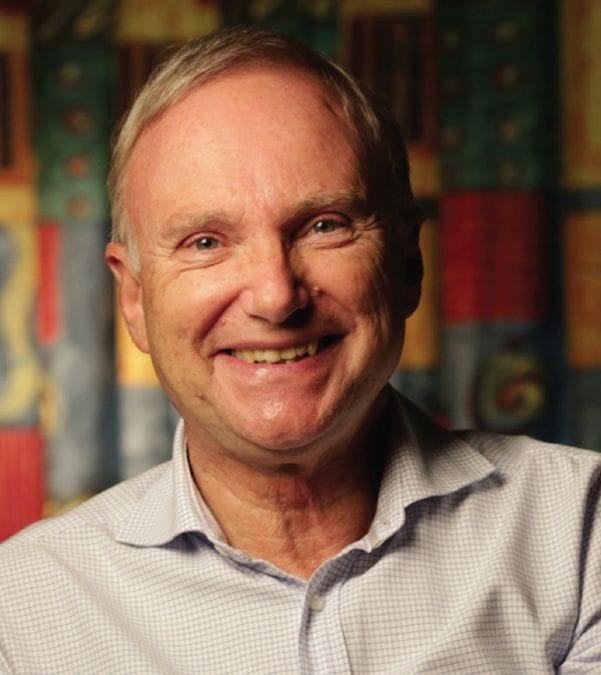 FREE WEBINAR
Dr Tony Attwood - What is ASD & Understanding the DSM-5
In this Webinar you will learn:
The seven parts of the Criteria for diagnosis of ASD and what the means
Profile of Abilities of Girls - The Mask, Hiding Tactics
Profile of Abilities of Girls with ASD
FREE WEBINAR
Sue Larkey - Strategies to Teach Children Who Learn and Engage Differently in Early Childhood
In this Webinar you will learn:
Understanding Different Learning Styles
How to adapt activities to meet ALL children's learning needs
5 Key Ways to make Learning Fun
Strategies to help children with separation anxiety
Embracing difference to make a difference
Strategies to increase engagement and participating during mat time
The ONE strategy I wish I knew years ago for helping children with fine motor skills
FREE WEBINAR
Sue Larkey – How Teacher Assistants*
Can Help Support Students Who Learn & Engage Differently.
*Teacher Assistants, Classroom Assistants, Teacher Aides, SSOs, ESOs, everywhere I go uses different words I call you angels
In this Free Training Webinar You Will Learn:
Identify individual students needs and how best to support them
Identify specific strategies to support your students
How to best work with a range of teachers and classes – so teachers want you back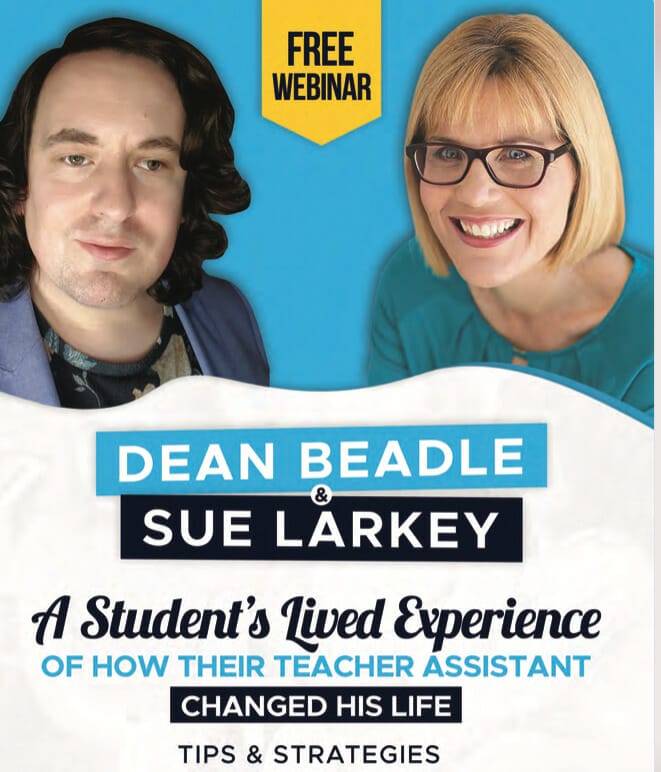 FREE WEBINAR
Sue Larkey & Dean Beadle: A Lived Experience of How a Teacher Assistants*
Can Change the Life of a Students Who Learn & Engage Differently – Strategies & Ideas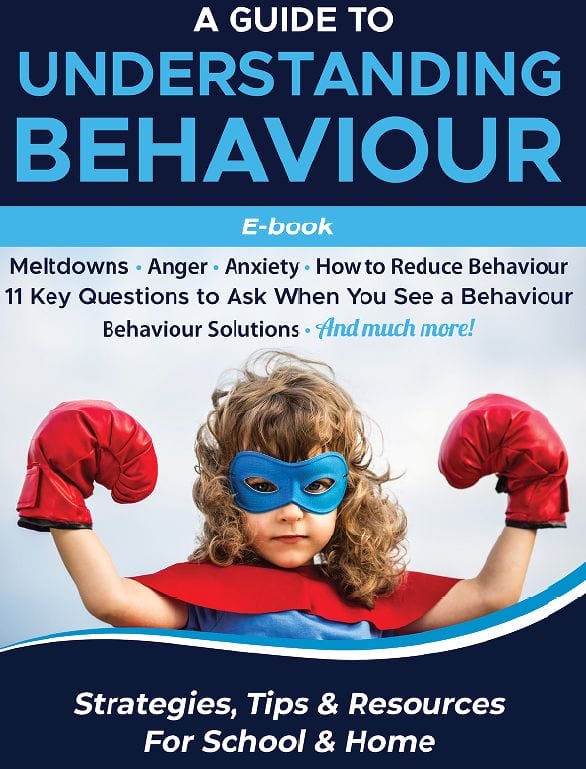 FREE WEBINAR
How Educators* Can Proactively Manage Challenging Behaviour To Create Calm Classrooms.
In this Webinar you will learn:
The best ways to embrace and support neuro-diverse students so you can make a difference

Identify tips and strategies to create a calm classroom

Identify why schools are getting challenging behaviour and what do

How to best support a range of students with complex behaviour in busy classrooms
FREE WEBINAR
11 Key Strategies for Supporting Children Learn at Home
In this Learn at Home Free Training Webinar
You Will Learn:
Get a Tip Sheet to Guide you to set up Learning from Home
How to Set up At Home Learning
BE able to Identify Specific Strategies to Support your Children
And More!
TAKE A QUIZ
Which free webinars & resources are perfect for me?
I have so many resources available to help now, it can be overwhelming. Take a Quiz to help develop a learning path to support you.
Term 3 – Accredited On-Demand Courses
(Start Now & 10 weeks to complete)
Compare the Online Courses & How to Register
Register Now & Pay Later
We can start you on the Course and invoice your Organisation directly to pay later.
Email Geoff at [email protected]
Groups - Register Now & Pay Later
Email Geoff -  [email protected] the following:
Person's Full Name (for Certificate)
Person Direct Email Address (for the login and course details)
School/Orgnanisation Name
Person Name and Email to send invoice